In this story, we delve into their motivations, the tension points they faced, and the advantages and disadvantages they encounter as they embark on this unconventional journey. Robin and Gretchen's story serves as an inspiration, encouraging us to challenge societal norms and find our own unique paths to happiness and fulfillment in our later years. 
Gretchen 71, originally a New Yorker, has a history of moving around and has an inbuilt sense of adventure. Robin 73 grew up in East Sussex.  After bringing up their three children in Norfolk, they moved to Lewes, near where Robin grew up as he took up a Headteachers role nearby. 
They both had many happy years there, but with their three children now grown up and starting to have their own children, they were at a crossroads in their lives. Gretchen, a social worker, started feeling disillusioned with her job, which she had loved, as changes in the workplace began to restrict her creativity and autonomy. Meanwhile, Robin, formerly a Headteacher, had found a new role in the leadership center at Canterbury University, which offered him more freedom. 
Living in Lewes, they had a comfortable home and strong connections, but Gretchen was growing restless. "The kids had left, and we were in this big and beautiful home, but I was getting itchy feet." 
"The kids were gravitating towards London and the assumption was that we would downsize in Lewes because the common story was no-one ever leaves Lewes."
Robin continues, "Lewes was becoming a little stifling for Gretchen. She could walk down the high street and see what she would look like in 30 years, and she wanted, we both wanted, something different. We are both independent strong-minded kinds of people and the thought of closing down felt limiting."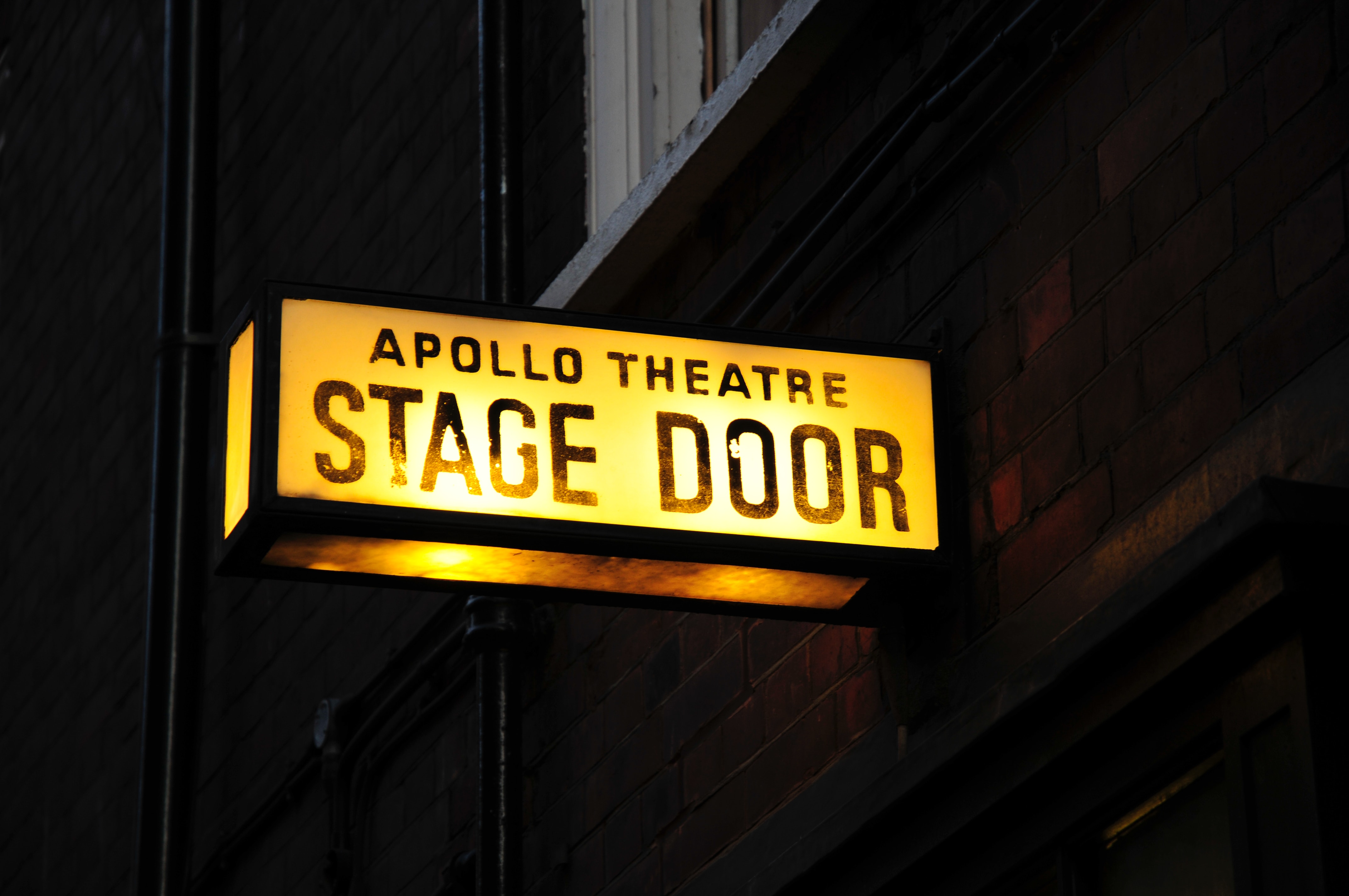 Being keen theater goers, they were often in London and Gretchen in particular loved the vibrant energy of London and the opportunities it presented. The couple decided to buy a flat in London, as a project, while also keeping their home in Lewes as a backup option. As Robin shared, "we were lucky enough to have the money to give it a try." 
The London Olympics in 2012 further cemented Gretchen and Robin's desire to make a permanent shift to the city. The diversity, stimulation, and cultural offerings resonated with her. Robin also appreciated the convenience of living in London, with access to various services and a diverse community. They sold their home in Lewes and spent a year renovating their flat in Bermondsey, moving in just before Christmas 2013. 
"I didn't really know my grandparents, so I wanted to be a much more involved grandmother."
With their children starting their own families, Gretchen felt the need to be more involved in their lives as a grandmother. Living in London provided her with more opportunities to spend time with her grandchildren and take them to exciting places. "I didn't really know my grandparents, so I wanted to be a much more involved grandmother. Before we moved to London, the grandchildren, would come down for Christmas and a week in summer. It felt like I wasn't really in their lives." 
Living in London hasn't been without its challenges. Gretchen mentioned the constant change, building, noise, and growing homelessness issue, which gets worse every year. While never feeling unsafe in London, she expressed concern about feeling overwhelmed by the constant presence of people asking for money and how distressing it is to see the growing poverty in the city. The noise and the congestion of the city is a challenge too for Robin. "What I don't like about London is the noise. People coming in at 3pm in the morning. The lights are on all the time. It is crowded and it is getting more crowded, which can make getting around London very tiring."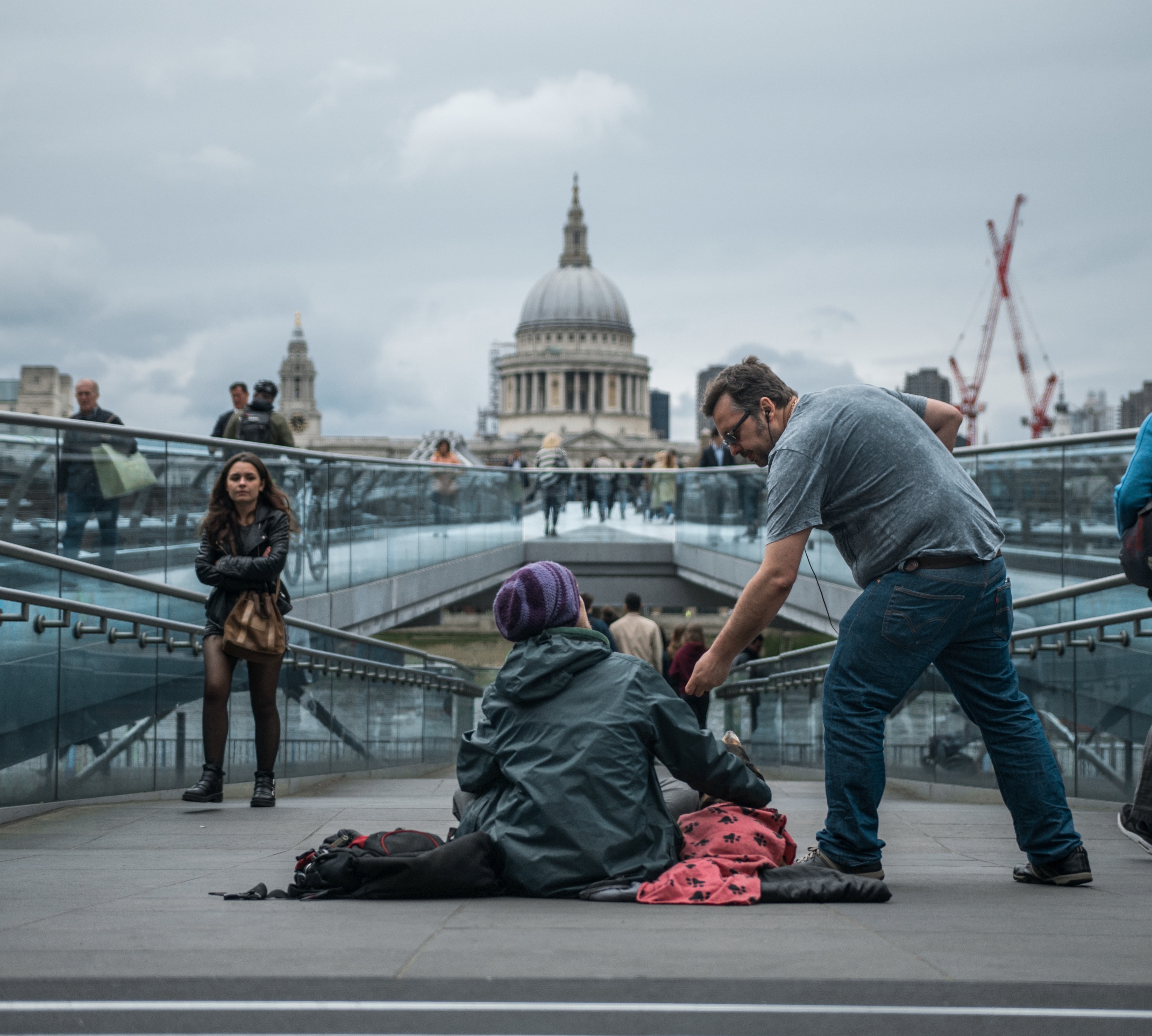 When discussing their friends who had chosen to stay living in the places where they started their families, Gretchen recognised the fear of starting over and rebuilding a life from scratch. "Downsizing never fazed me but I think the reason many people don't move is the fear of starting again." 
When discussing their friends who had chosen to stay living in the places where they started their families, Gretchen recognised the fear of starting over and rebuilding a life from scratch. "Downsizing never fazed me but I think the reason many people don't move is the fear of starting again.  For many people there is a real question and worry about how they would rebuild a community that has taken them years to establish."  
Reflecting on her own experience of helping her parents downsize and realized how liberating it was to let go of unnecessary possessions has also helped her see shedding 'stuff' as a blessing. "My father had dementia. He didn't know me, never mind being able to recognise his belongings. I was ruthless in what I threw out and what I kept. I felt so much lighter." 
Gretchen and Robin have no regrets about their decision to move to London. They appreciate the opportunities and experiences they've had through work — Gretchin is still working as an independent social worker and Robin is still working part time as a lecturer at Canterbury Christ Church University — which gives them both a strong sense of purpose. They have also found a strong sense of community through their local church. As Gretchin shared, "We had been active in our church in Lewes, but it was much more mono-cultural and full of people just like us. It was important that we found a very inclusive church to attend that was quite mixed in terms of culture, race, class and nationality." 
While they acknowledge the challenges of living in a city, they feel that the benefits, such as access to diverse communities and services, outweigh the drawbacks. Robin builds on this talking about the level of public services that a city can offer, "We live 5 mins from Guys Hospital. And while it wasn't a key part of our decision making at the time of moving to London, when I had a prostrate problem, I was able to just walk to the hospital and see someone."  
Looking ahead, they consider the possibility of moving again to a more accessible living arrangement as they age. "At the moment where we live, has two flights of stairs. This is good for now, but we have our flat in Brighton if necessary. We are thinking ahead. So far though living in London is key to contributing to our ongoing health and wellbeing." 
When asked what Gretchen would like to see changed, she said if she had a fairy godmother who could redesign London, she would wish for less noise, congestion, and pollution. She longs for, "a more pedestrian-friendly and an increased community-oriented city, where people can walk and cycle freely and interact with each other." Robin ends our conversation with a call for more diverse communities including age. "We need to avoid having ghettoised communities. There is much to be gained by intergenerational living as we are finding out in London."