Christy, Niaomi, Linda, Cindy — the models who still do not need surnames — are the models I grew up admiring. They inspired me and yet, at times, made me feel a little (well more than a little) inadequate. While it is undoubtedly fantastic to see these beautiful older women grace the pages of Vogue UK from a professional perspective, it surprisingly brought to the surface some of my old insecurities from my youth and I was not expecting this. While there is much to applaud Edward Enninful for this cover, it is also a poignant reminder that we need to embrace older individuals of all ages and diverse backgrounds. The celebration of age should be inclusive, representative, and diverse. 
The appearance of supermodels from my era, now in their 50s, filled me with nostalgia and memories of wearing my Levis and black cross body tops. Then, I wanted to look just like them. There were so many fun times to remember, and every week when younger was spent planning what to wear at the weekends. These women were in all the magazines I turned to for ideas. We didn't have Instagram influencers then, we had Christy, Niaomi, Linda, Cindy as influencers and I followed them avidly. 
They have been part of my life for decades, symbolising beauty, grace, fashion and style — all the things I wanted but which felt at times elusive. Being young was at times cruel, yet over the years, I had come to like myself much more and so I was not expecting to feel some of those old insecurities come to light. It would seem that you don't always get wiser and more confident as you age. 
It would seem that I am still ageist to myself, and have more work to do!
I must give credit to Vogue. Edward's used his last issue as editor as a statement to celebrate age and in the September issue, the biggest and most influential issue of the year. The inclusion of older models in Vogue is undoubtedly inspirational. It challenges conventional beauty standards and reminds us that age is not a barrier to beauty and glamour. Yet, as I admire the photographs, there's a part of me that can't help but feel a little inadequate. It's a subtle reminder that our society still places immense pressure on individuals to defy the natural ageing process. 
While it's heartening to see these models in their 50s making headlines — you just need to look at the social media activity to see that this got us all talking — the celebration of age should extend far beyond this narrow scope. We need to see much older people of all ages, ethnicities, and body types represented in the media. Age is a multifaceted experience, and diversity should be at the forefront of this movement.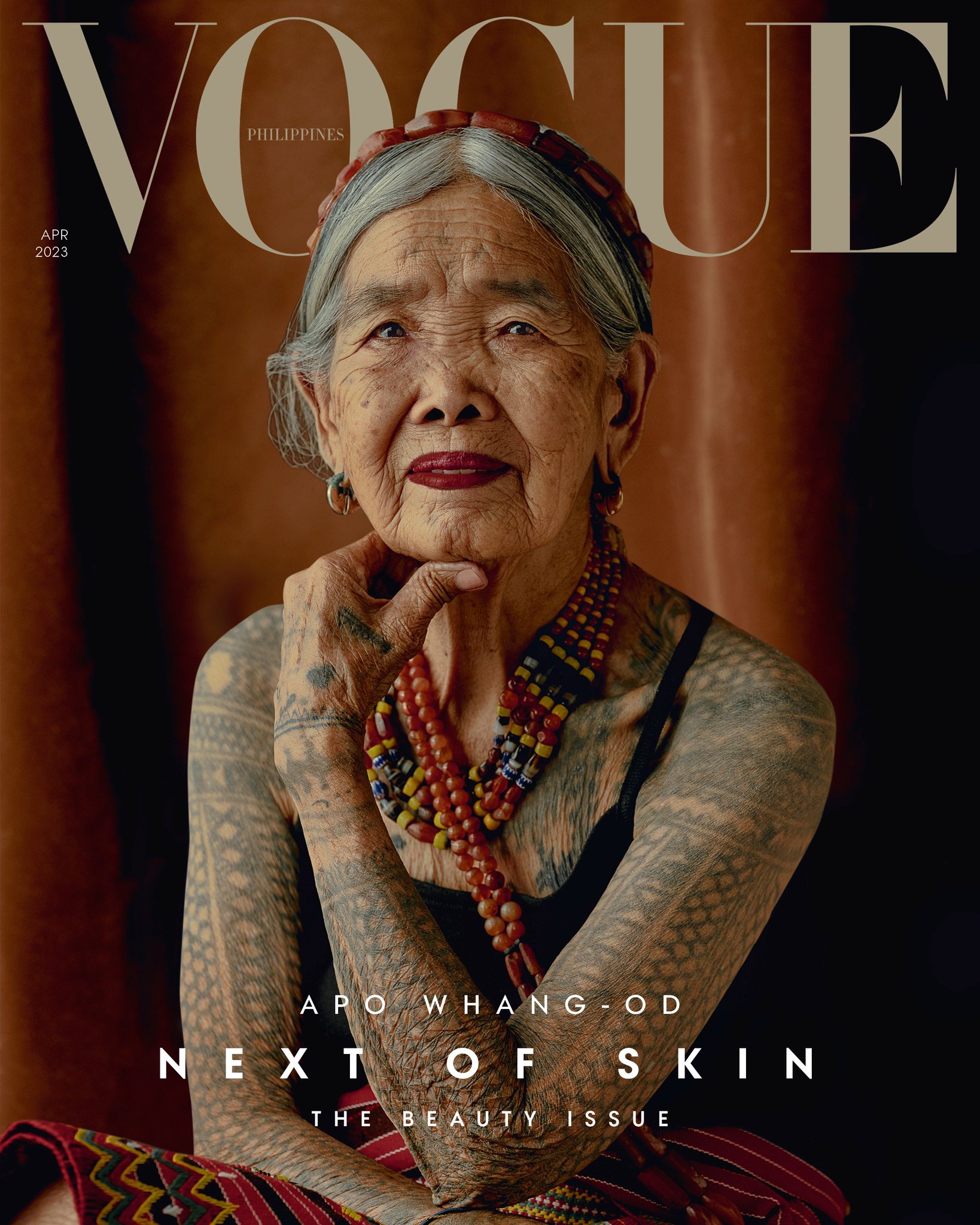 Maybe this is why I loved the April edition of Vogue Philippines so much. This too made headlines around the world by featuring 106-year-old Apo Whang-Od, on its cover for the Beauty Issue. This was a truly bold step and I celebrated then as I do now Vogue Philippines' recognition of the timeless beauty that comes with age and wisdom. 
I wholeheartedly support the inclusion of older women in fashion magazines like Vogue, but I also believe that we must go further than the token cover. (Judi Dench, Miriam Margoyles, and Jane Fonda, although they are all inspirational covers).
Beauty is not limited to a specific age or appearance—it's a reflection of the unique stories, experiences, and individuality that each person carries.
Our society should embrace the beauty of people at every stage of life, whether they're in their 50s, 60s, 70s, 80s, 90s or beyond like Apo Whang-Od. Beauty is not limited to a specific age or appearance—it's a reflection of the unique stories, experiences, and individuality that each person carries.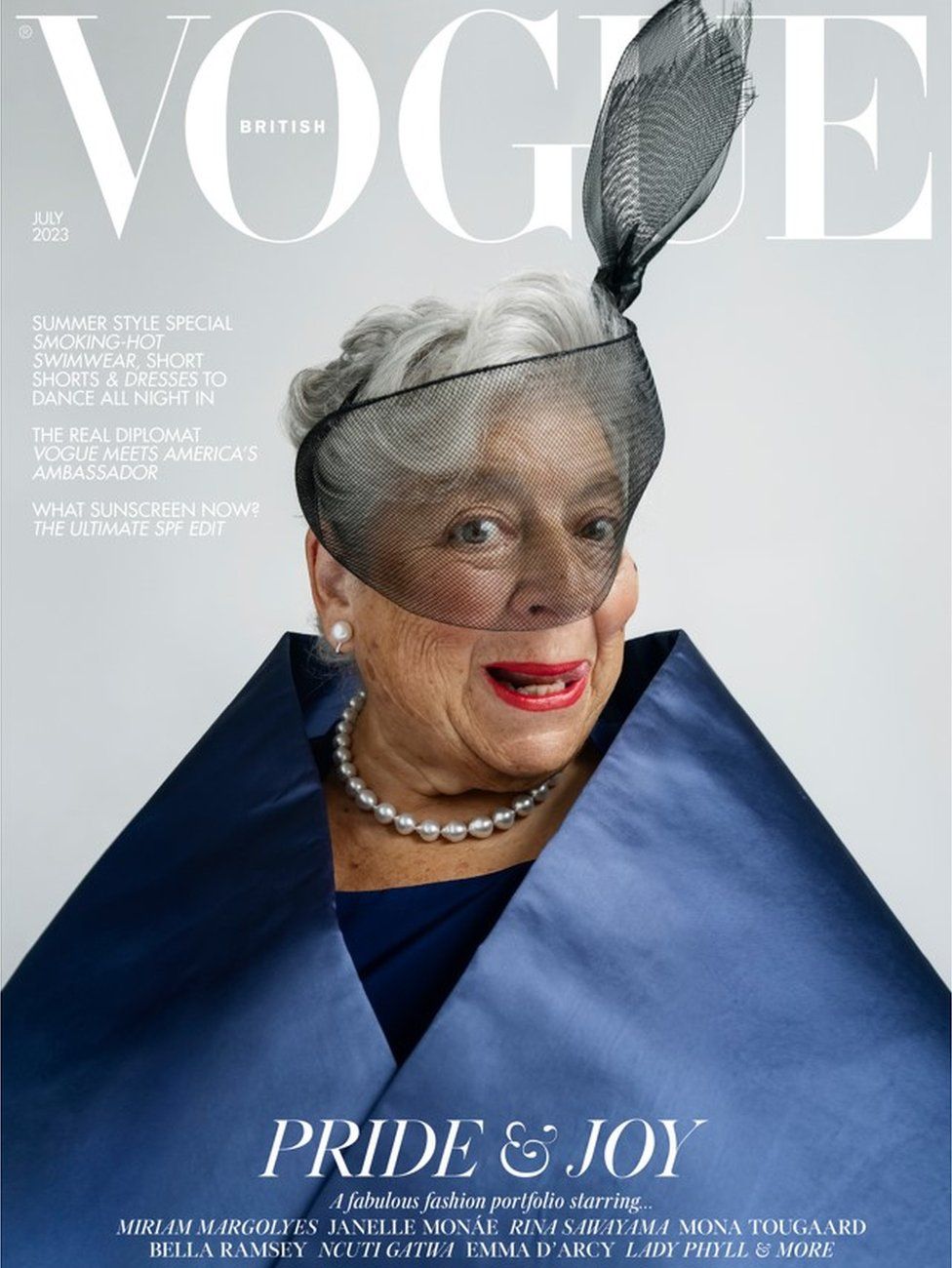 Let's celebrate the richness of life's journey in all its diversity, ensuring that beauty knows no bounds and that everyone feels valued, seen, and appreciated, regardless of their age.