This Curious Life: Could you tell us a bit about your background and professional journey? 
James: Absolutely! I graduated from Taipei Institute as an electrical engineer and began my career at the Taipei Water Company, where I worked for five years. I then pursued my master's degree in Boston and had the opportunity to come back to Taiwan immediately after. For many years, I worked in the rail industry, starting with the metro system. I first planned to retire in my mid-50s, but the mayor of Taipei asked me to work on the Hi-Speed Railway, so I continued. I recently retired as the COO for the company at the age of 65, overseeing nearly 90% of the organisation's 4,000 employees.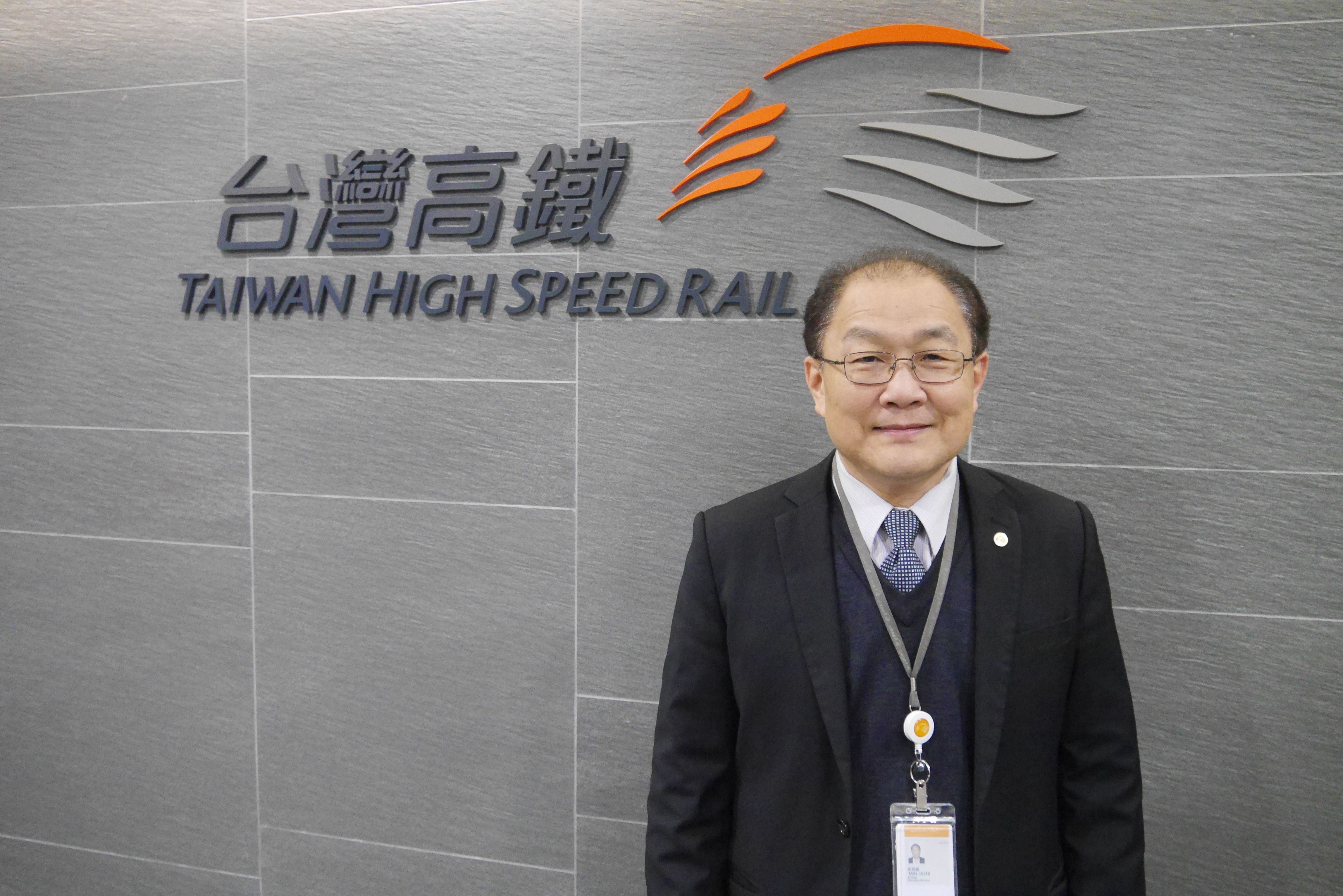 This Curious Life: Retirement must be a significant milestone for you. What are your plans now that you've retired? 
James: Retirement is indeed a big milestone. Although I officially retired, I still have a strong desire to contribute and share my wisdom and skills. I'm planning to work with Illinois University on some projects that focus on using my expertise in the rail industry. It's an exciting opportunity to continue making a difference and staying engaged in my field. After all, with over 35 years of experience, I believe I still have a lot to offer. 
"Watching how ageing has changed in Taipei has been interesting."
This Curious Life: What is your experience of ageing in Taipei? 
James: Watching how ageing has changed in Taipei has been interesting. Over the past two decades, I've witnessed a significant change in demographics. In the past, older people were rarely seen outside. However, nowadays, if you take public transportation or visit a Starbucks, you'll notice that around 50% of the people you encounter are older individuals. They gather at coffee shops, enjoying their drinks and engaging in conversations.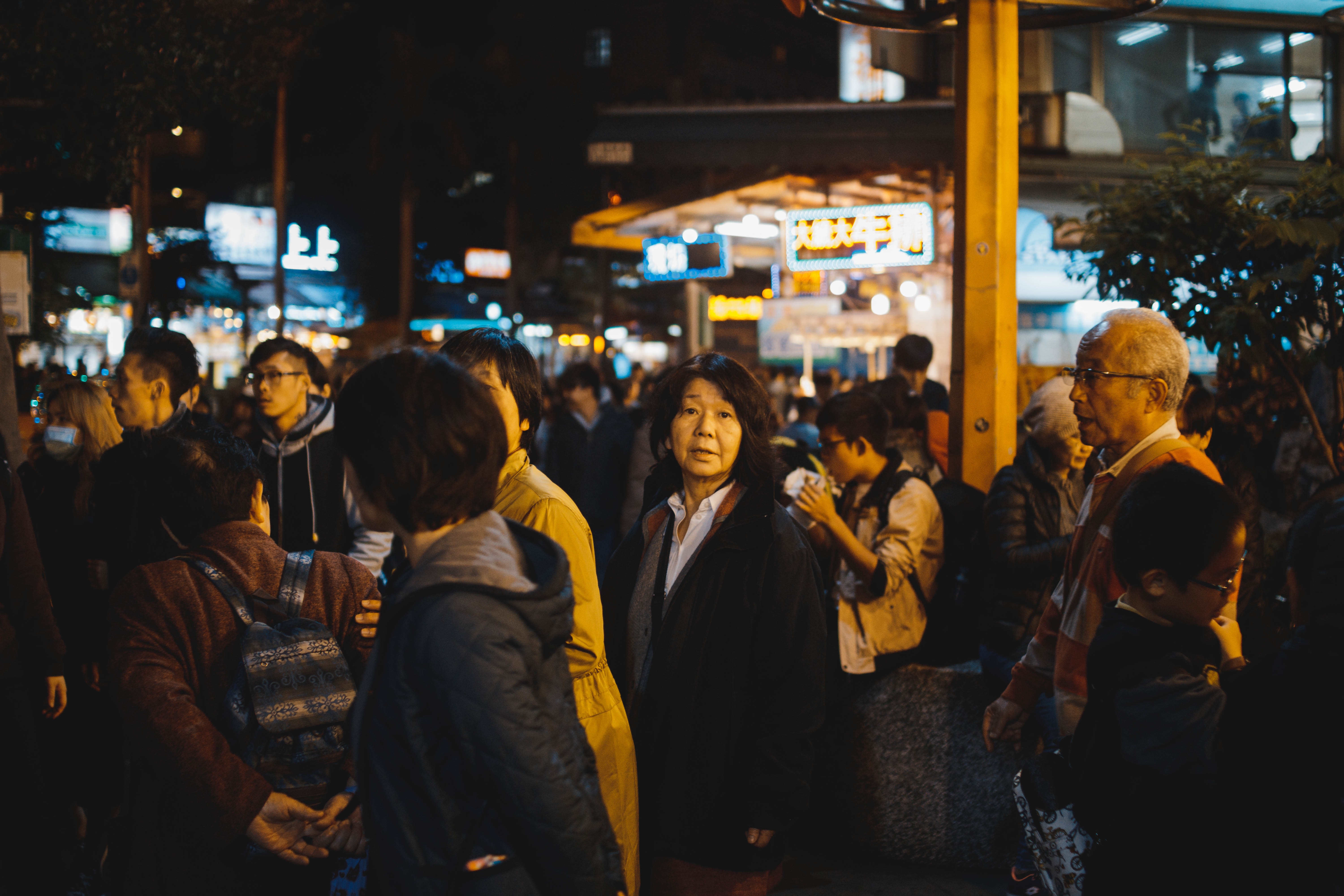 From what I've observed, older people in Taipei are active, healthy, and seemingly happy. They're traveling more within the country and taking advantage of the many benefits the city offers. One of the greatest benefits of living in a city is the convenience it offers. Public transportation, medical care, banks, stores, and restaurants are all close. Personally, I am fortunate to live within 500 meters of two large hospitals, 10 banks, over 10 convenience stores, and more than 30 restaurants. The accessibility and proximity of these amenities make city living very convenient.  
Another advantage is the access to better medical care compared to rural areas. Cities tend to have excellent healthcare facilities, providing better medical services and technologies. This accessibility to quality healthcare is an advantage of city living.  
Taipei is a city friendly for people with different abilities. With lifts available everywhere and easily accessible transportation, individuals with varying abilities can navigate the city comfortably. This inclusivity is a significant benefit for all residents.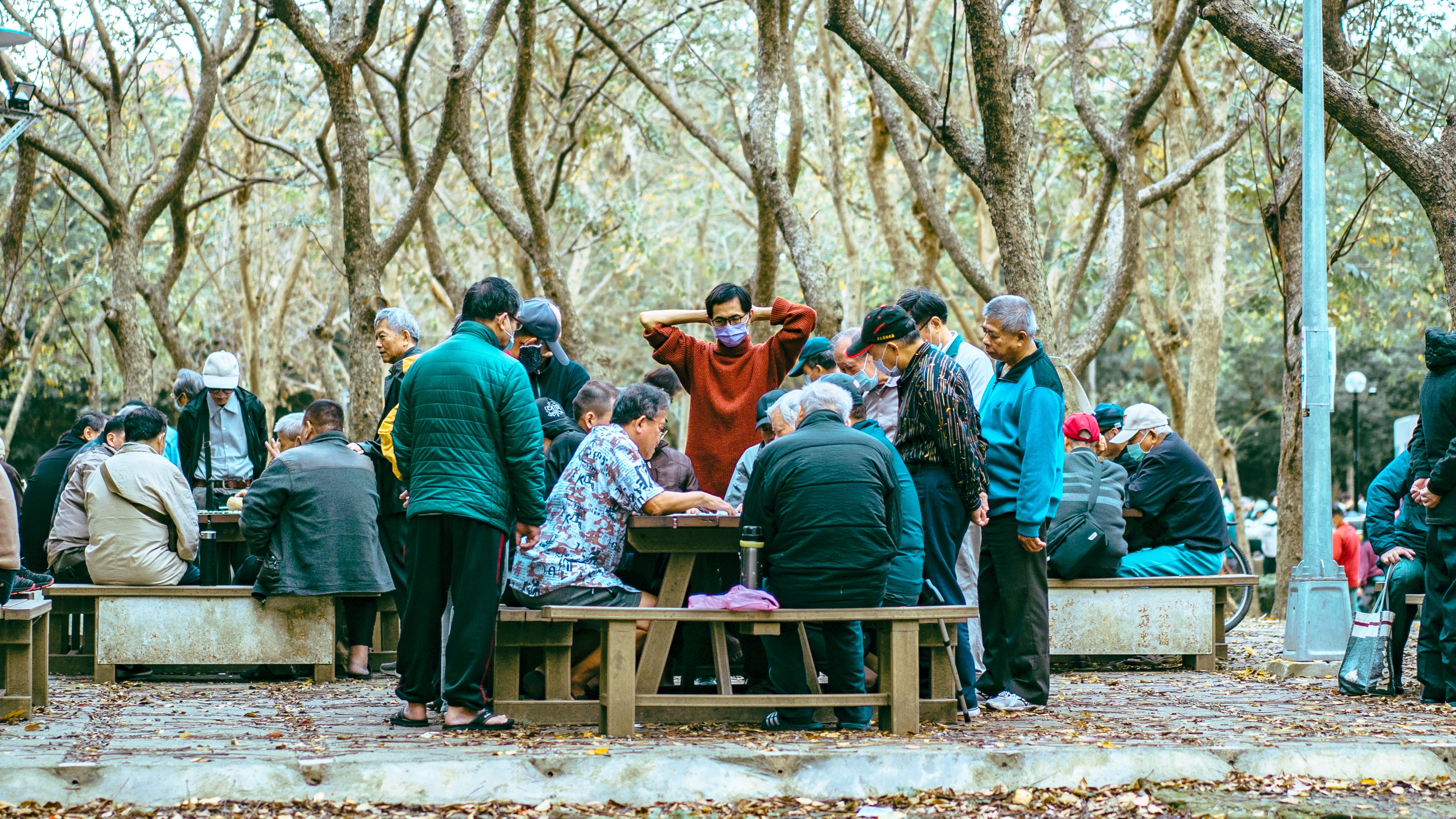 This Curious Life: It sounds like Taipei truly values its older residents and ensures their needs are met. Are there any downsides or challenges that you've noticed? 
James: While there are numerous benefits to living in Taipei, it's essential to acknowledge the potential challenges. The cost of living can be quite high, and the air quality might not be ideal in certain areas. Parking in the city center can also be problematic. However, these are relatively minor concerns compared to the main challenge—ensuring that retirement payments cover the cost of living. Additionally, if an older individual falls ill without nearby relatives, it can pose difficulties and require additional support.  
This Curious Life: I see. Thank you for sharing those perspectives. In your opinion, are there any specific challenges that older people face in the city? 
"Taking care of older relatives is highly valued in our culture, and it is rare to hear of families neglecting their older family members." 
James: Absolutely. While city living has its advantages, older individuals may still encounter common challenges related to ageing. These challenges can include health issues that require long-term care, a potential disconnect from the community, and difficulties reentering the workforce. These are aspects that older people need to navigate, even if they live in a city. 
This Curious Life: Thank you for highlighting those important aspects. How do you see the future of city living and its impact on older populations? 
James: It's an interesting question. In Taiwan, older people often live with their extended families, including children and grandchildren. While this isn't the case for everyone, it is a prevalent cultural practice to have multiple generations living together. Taking care of older relatives is highly valued in our culture, and it is rare to hear of families neglecting their older family members. 
However, there seems to be a shift happening with the younger generation. Many young people today are choosing not to get married, which could potentially change the dynamic of multigenerational living in the next 20 years or so. This declining trend in marriages, coupled with a decreasing population, might pose challenges as we grow older and need support.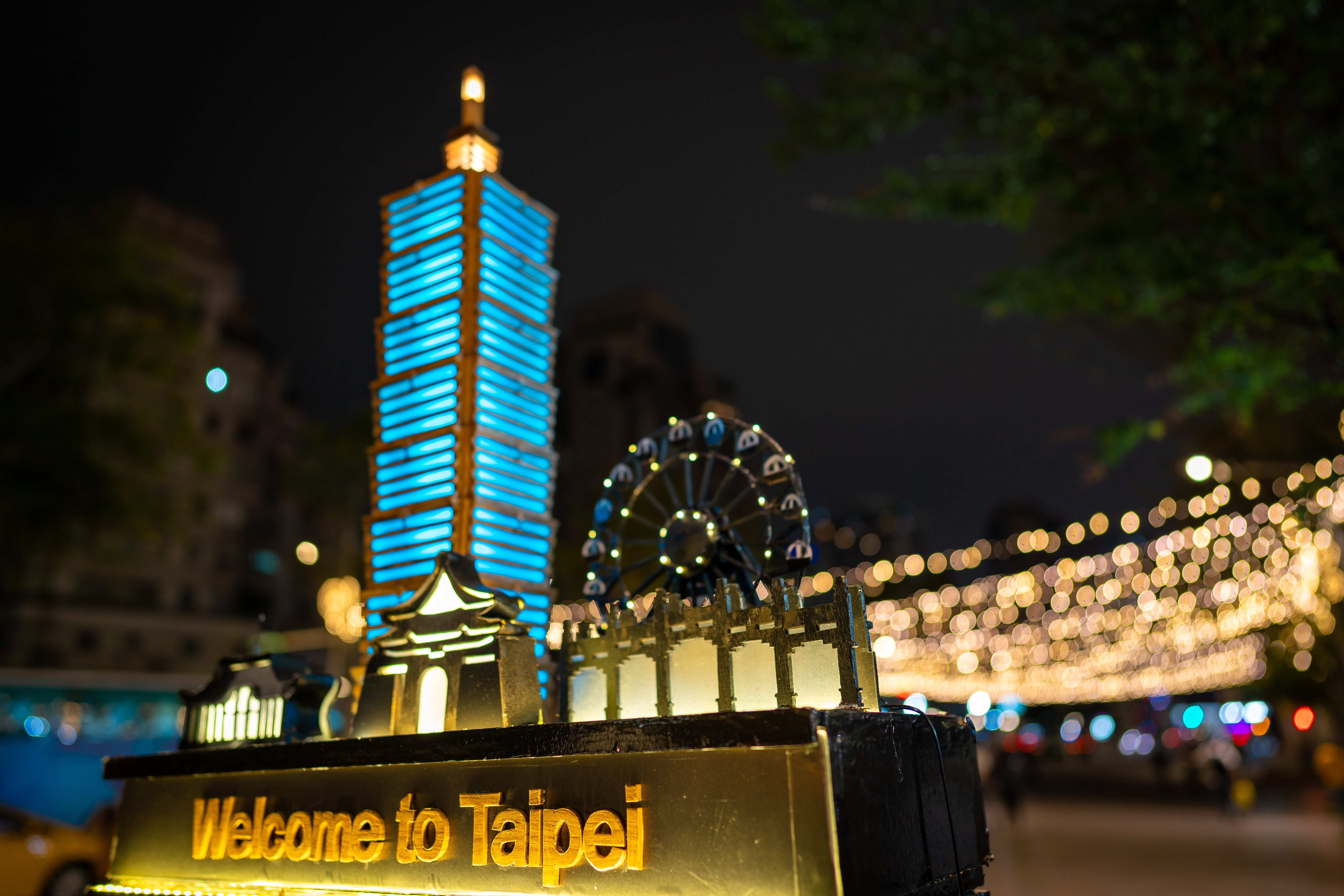 This Curious Life: Do you live with other family members? 
James: My mother-in-law, who is almost 90 years old, is living with us. Not so long ago we had my father-in-law, mother and my two children living with me. My mother-in-law embraces technology and uses her smartphone every day to greet everyone she knows. She also attends a singing club twice a week. Thanks to the care and support she receives from her daughter, son, and son-in-law (me!), she doesn't feel the challenges typically associated with living in a city. However, not everyone is as fortunate as her. Some older people may face health issues, long-term care needs, disconnection from the community, or difficulties reentering the workforce, even if they live in the city. 
"In terms of innovation, I believe we need to provide older people with more information about the resources available to them."
This Curious Life: How important do you think our finances are in ageing well? 
James: Financial security plays a crucial role in ageing well. Before retiring, individuals need to assess if they have enough resources to sustain themselves throughout their lives. This is why some people choose to keep working even after retirement. Personally, I didn't want to retire but was forced to. I still work because I have extensive experience in the railway industry, spanning 35 years. I am involved in training and consultancy work, and if I can still contribute, I want to do so. 
This Curious Life: Finally, if you could innovate one thing to help people live longer and better lives, what would it be? 
James: In terms of innovation, I believe we need to provide older people with more information about the resources available to them, such as medical information and community activities. I've seen the success of the Ministry of Health and Welfare's software, which delivered relevant COVID-19 messages to everyone's cell phones during the pandemic. In Taiwan, there is great respect for government information, as shown during the COVID-19 pandemic. If we can combine this software with AI technology and identify different types of older people who require specific messages and information, we could offer comprehensive support through smartphones or other devices. Medical care could cover this aspect, providing information, activities, courses, and casual engagements. To make this a reality, we need the government to prioritise thinking about our older population. 
— 
More info. 
You can find out more information about NICA's City of Longevity programme here. 
If you would like to join our Voice® community and help develop our City of Longevity programme you can find out more here. Voice® is a growing global community of extraordinary ordinary people who are our co innovation partners and a key partner in our City of Longevity innovations.