At the heart of our strategic approach of 'Ageing Intelligence®' is a fundamental focus on data, on understanding people's habits and behaviours, on asking the right questions. Accessing the best available evidence needed to move beyond just the 'what' we need to do to address healthy ageing (we already know so much of what), to reframe to refocus on the 'how'.
Our Voice® community started with a clear purpose: to Value Our Intellectual Capital and Experience – harnessing the skills, experience, wisdom, knowledge, ideas and insights of the public, including, of course, older people, and unlock this colossal potential to drive a step change in innovation for healthy happy longer lives.
Curiosity is central to everything we are.
And it's increasingly essential for all of us to nurture curiosity, throughout our lives, because it's time to flip the script for the next billion of the world's population who are over 60.  All societies, in all regions just have to do things differently. There are some big global challenges – and current approaches just aren't working, or not working fast enough, to radically improve lives.  It's unacceptable, for example, that so many of us live 30, 40 years in ill health, when most of the common problems associated with ageing are avoidable.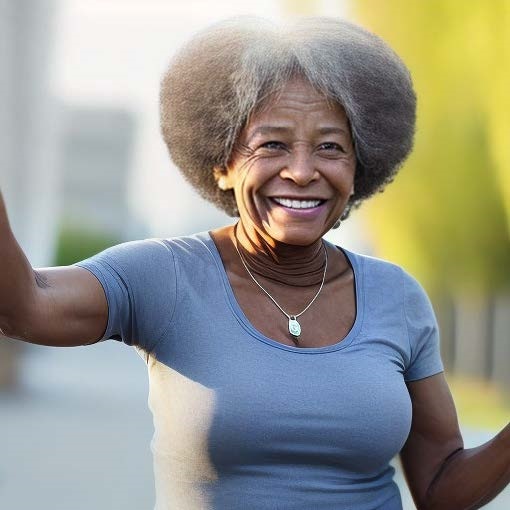 We need more people to be curious: to question the status quo, challenge assumptions, investigate the accepted, explore alternative perspectives, connect things up, and join the invisible dots between seemingly unrelated concepts – therein lies innovation.
A curiosity mindset fuels creativity and will help generate the new ideas needed, imaginative breakthrough solutions, pushing the boundaries of what's possible.
By nurturing curiosity, we can unleash our potential for innovation – individuals, communities and society – drawing on our lived and professional experience – and most importantly, putting it to good, positive use – at all stages of life, whatever our age.  Time to flip the script.   
Curiosity enables us to explore new and different ideas, encourages us to seek new knowledge, embrace what we don't know, learn about emerging technologies – and those that are already here – and gives us confidence to make different choices.  Curiosity acts as a catalyst for an optimistic, positive outlook and mindset. Curious people are inclined to see challenges as opportunities for learning and growth, confident there is always something new to discover and learn.
On a personal and societal level curiosity is associated with persistence and resilience to overcome obstacles and belief in our own abilities to do this. We approach the world with a view to what can (and will) be achieved.
Our Voice® community personify This Curious Life – we've got so many wonderful inspiring stories of people who just feel better for engaging in intellectually stimulating activities – co-developing and co-innovating with businesses and researchers, pursuing new interests, learning new skills, revisiting older ones. Their curiosity, their inquisitiveness, eagerness for solutions, enthusiastic problem-solving approach promotes active engagement with the world, leading to more social interactions, new friendships, and connections, in the UK and internationally. They report better mental and emotional wellbeing and real sense of purpose and contribution.  The likelihood is that remaining open to new experiences fosters cognitive reserve and helps protect against cognitive decline. This is about promoting cognitive vitality – building flexibility and resilience against any future knocks.
Curiosity is good for us!
Here's some words from Eric, from Voice® – 84 at the time of sharing his story: 
"I've always thought of myself as very conventional, but these last few years I've been on quite an adventure and been encouraged to be more unconventional and that's where the excitement lies, with a bit of mischief thrown in which is always a good thing. I think if we challenge the normal ways of doing things because they might have been right for then, but might not be right for now. Sometimes if I'm honest I'm a little out of my comfort zone, a lot sometimes, but then taking a few risks is sometimes a good thing and when you are with others I think we bounce ideas off each other. It all fuels my curiosity. I'm liking looking at things I've never really had any reason to think of before and thinking about them. I'm told I'm helping and people like what I'm saying and that's always nice to hear. And it's definitely changed me. I like to think for the better – I look at everything a bit differently now and definitely feel better for it. I feel better. I've got more energy, I wake up with something to look forward to, even if my legs aren't too good and I'm on this thing (walking frame). But I can say I'm never bored.  I think boredom is how you stagnate, it's the root to going fast downhill. And I try always to look forward, ahead. I'm feeling more optimistic you know.  When I see all those curious minds, all that commitment and bright minds from the scientists and people working on things, my heart lifts, it sings, it really does. I'm in awe of what they are doing, it's really wonderful, it really is.  And then I think to myself, you know really I do think we can do this, I really do, I really think it's going to be ok, better than ok."  

We couldn't have put it better! And so, we are delighted to launch This Curious Life – for nurturing and sustaining our curiosity, valuing our experience, sharing our stories, discussing what we value and what matters to us and why, opening up so many different conversations, new avenues for us all to explore together. At NICA and Voice® – we are changing the narrative on how to be longevity ready, optimistic about what ageing intelligence and innovation can and will deliver for billions of people to have happier, better lives – and the potential of people. Curiosity is our superpower.   
Lynne Corner, Nic Palmarini, George Lee