Each month we will explore a new conversation theme sourced from Twitter working in collaboration with the wonderful team at Socioviz. We will provide snapshots of trending discussions worldwide on each theme, uncovering the common threads that weave through diverse cultures and unveil the contrasting cultural lenses as we explore how curiosity we are about every aspect of how we live. 
The Conversation Room's inaugural theme is the captivating world of curiosity itself. What is the world currently curious about?  Let's find out. 
We analysed over 30,000 conversations involving more than 25,000 people who were talking about curiosity across 6 different languages,  English, French, Italian, German, Spanish and Chinese over a four-month period from Jan 1st through to April 31st, 2023. We looked at words, hashtags and emojis related to curiosity and explored the conversations that generated the highest conversation peaks and whether there were differences in different parts of the world. 
This is what we found.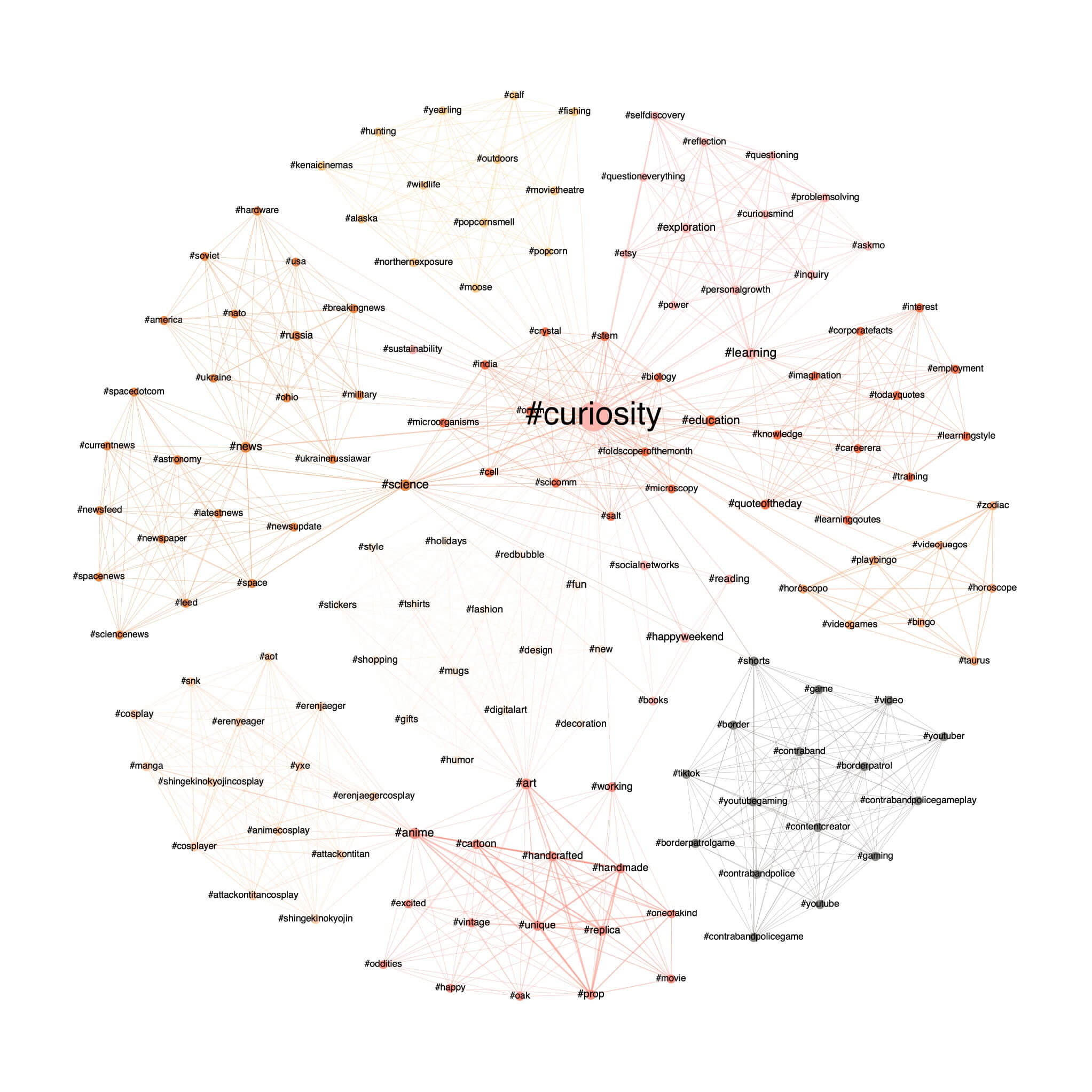 And a heatmap of the world where #curiosity is a key part of the conversation.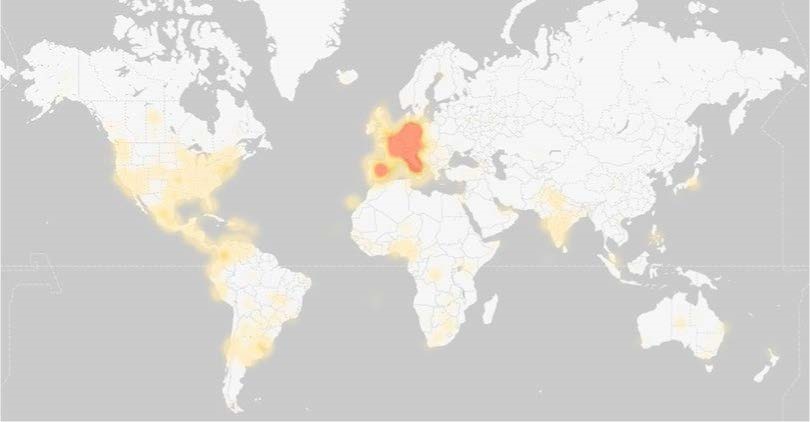 Here are three of topics of curious conversation that the world is currently having conversation about:
1. We are interested in people.
As humans we are fascinated by other people and this was reinforced by our analysis of conversations. We are drawn to finding out what makes people tick, why they behave in certain ways and why they have certain beliefs. 
Here are a few examples of the tweets we found. Although they cover a wide range of topics, the common thread is being curious about people. 
2. The link between curiosity and science.
The link between curiosity and science was clear. Digging deep into the conversations showed that curiosity was seen as a key component of STEM learning (Science, technology, engineering, and maths) and that it is important to encourage and nurture curiosity in students. STEM education, with its emphasis on problem-solving and experimentation, is a natural fit for curious minds. Other tweets emphasize the importance of diversity and inclusion in STEM education, noting that curiosity can be sparked by exposure to different perspectives and experiences.  
Overall, the tweets suggest that curiosity is a fundamental part of STEM education and that it plays a vital role in fostering innovation and progress in science and technology.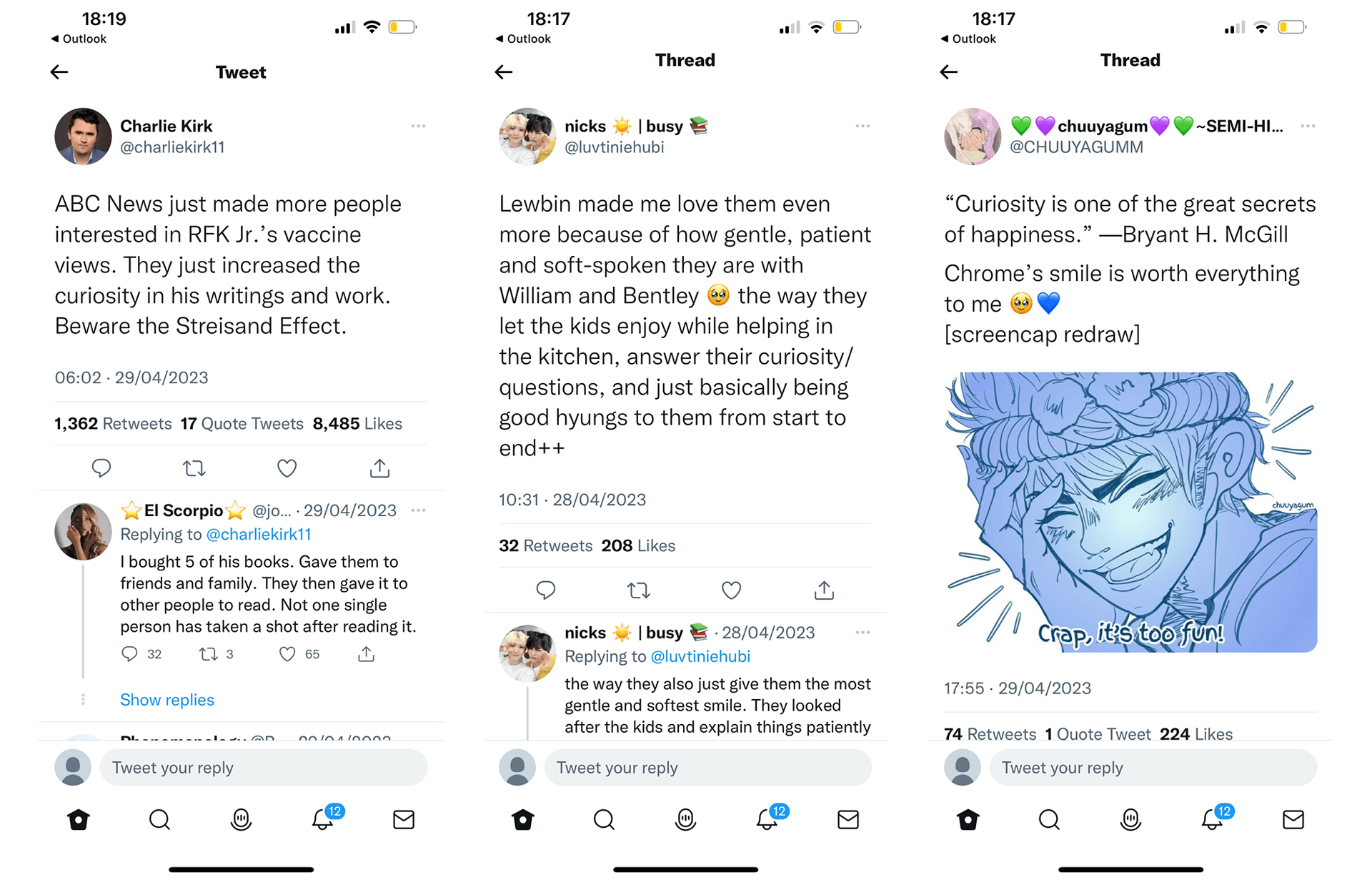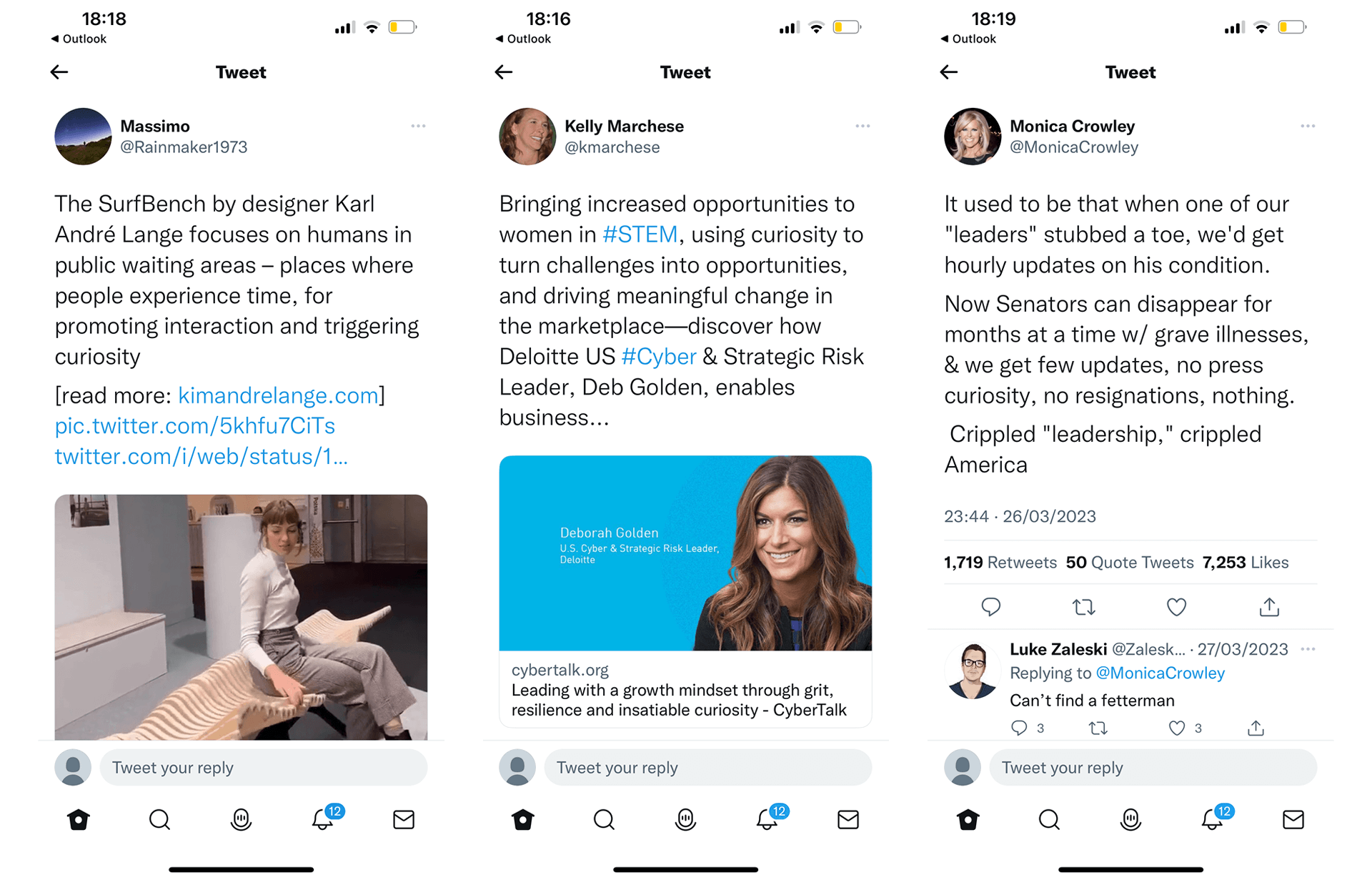 3. Can curiosity help us get closer to the truth?
Our conversation analysis found a rich array of conversations focused on the importance of curiosity and leadership, the crisis in journalism, and the potential consequences of suppressing or censoring information. With misinformation and fake news, declining trust, polarisation and echo chambers, now more than ever it seems we are becoming more curious so we can get to the facts and make up our own minds. Curiosity can reveal important information and uncover the truth, especially when there is a lack of transparency, accountability, or accuracy.  
We hope you have enjoyed our inaugural delves into the enthralling realm of curiosity itself. We listened. The world is interested in people and This Curious Life will share the Voices of people of all ages from around the world, to listen to their stories, to share their goals, their joys, their fears and their wisdom. The world is interested in embedding curiosity into science and innovation. We will share stories from NICA, the businesses, innovators and researchers we are working with to show how asking 'what if' leads to better 'how' to help us all be longevity ready. And the world wants truth. In a world full of mistruths, we promise that This Curious Life, the storytelling magazine for NICA and Voice is based on truth, wisdom, and facts. 
Join us as we unravel its mysteries and delve into every aspect of life that ignites our curiosity.  
Our next theme for exploration in the Conversation Room is City Living. What curious questions do you have which you like to be answered about longevity and city living?