We have looked at conversations including both 'city' and 'living' from a positive and the negative perspective and across 9 languages, Italian, Arabic, Chinese, Spanish, French, German, Hindi, Japanese and English which we will start with. This is what we found from English language tweets. 
City Living. Positive Twitter conversations. 
The tweets we looked at discussed many aspects of living in cities — moving to a new city, the quality of life and the costs of living in cities, as you would expect. What was interesting and surprising was that over 75% of the tweets that we looked at were positive about city living. We wanted to find out why and so we went a little deeper, to find out what other words were found in the same tweets as 'city' and 'living', to give us some clues as to what made city + living a positive conversation. We found interesting clusters of conversation around family and people.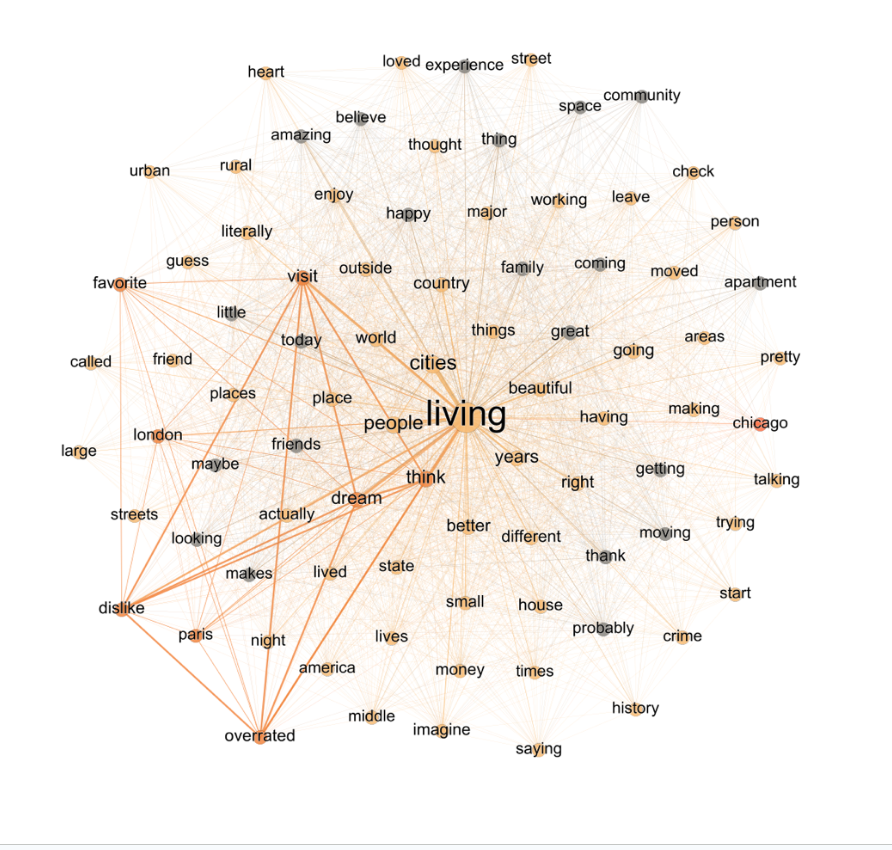 Family. A variety of conversation themes were identified. Some tweets discuss various aspects of city living and relocating for family reasons. Others shared the benefits of relocating for a better lifestyle. As well as others sharing how family support and living with family in cities offered ways to lower the cost-of-living.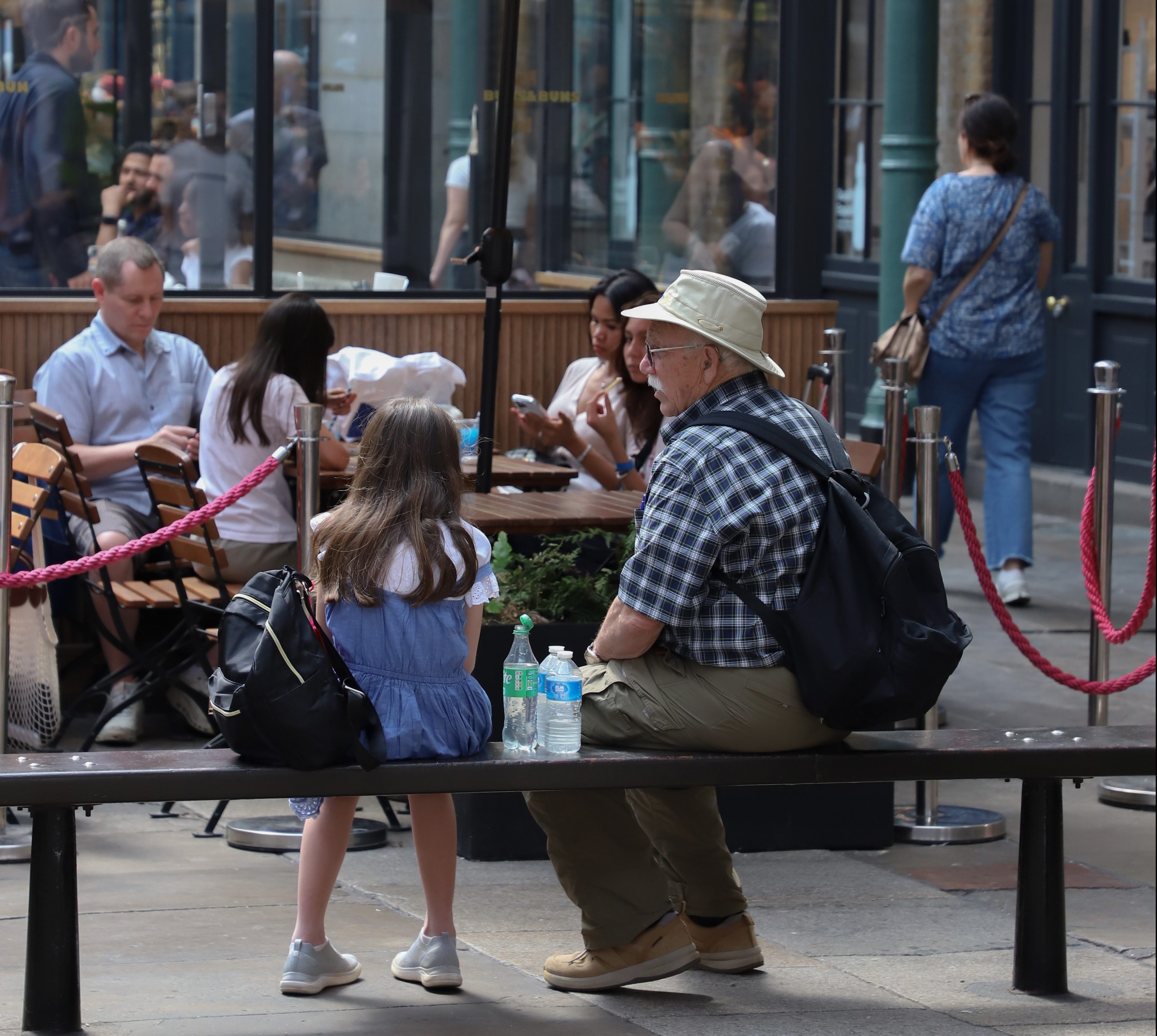 Friends. While there were conversations which highlighted the challenges of cities — the long commutes, long hours, the general hectic-ness — which took valuable time from being with family and friends, the benefits of city living, and friends were popular conversational topics. Tweets highlight the positive aspects of city living, particularly when filled with the right connections. Having loved ones close was seen to offer a strong support network, offering a buffer against the challenges of urban life.  
Conversations also centered on the importance of the feelings of belonging. Being a city resident was seen to offer opportunities to be part of a living and breathing community. A place to contribute as well as be supported. 
Another interesting theme that emerged in our analysis was cities, offering the opportunity for change, a place to pursue one's goals, a place for a new start, a new beginning, a new dream. 
Cities evoke a wide range of feelings and associations for people from pleasure and contentment, as places and search for meaning and purpose, connection and family.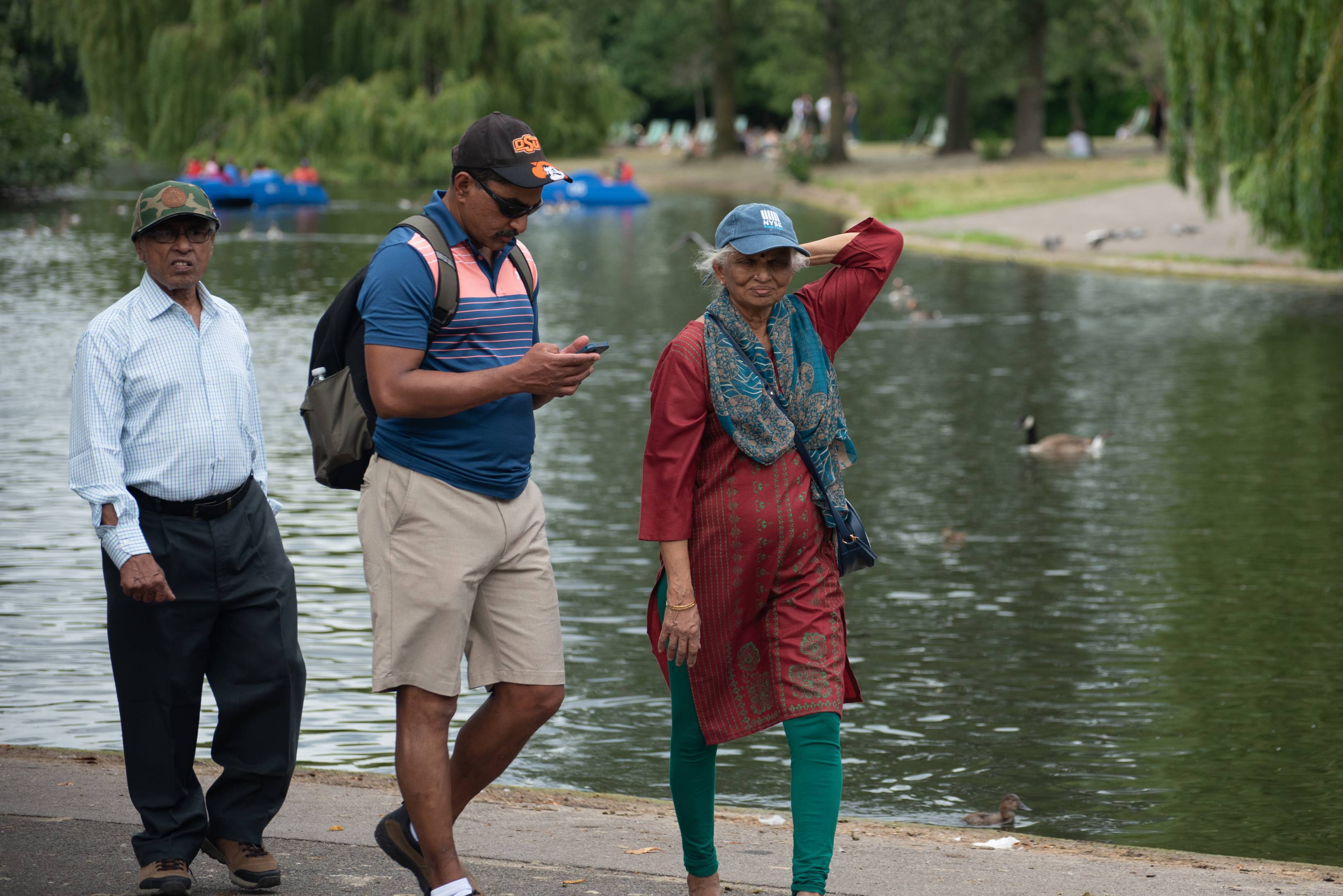 City Living. Negative Twitter conversations. 
But there are mixed emotions around city life as we found in the tweets we looked at. Some tweets express loneliness, or the lack of positive experiences in the cities where they live. Others voice complaints about city problems like infrastructure, safety, and affordability. Overall, tweets highlight negative emotions stemming from residents' living situations and the feelings that nothing has or will change. They talk about stalled progress and a lack of trust in local government. Together they indicate the challenges cities face in fulfilling residents' needs and improving urban environments for all.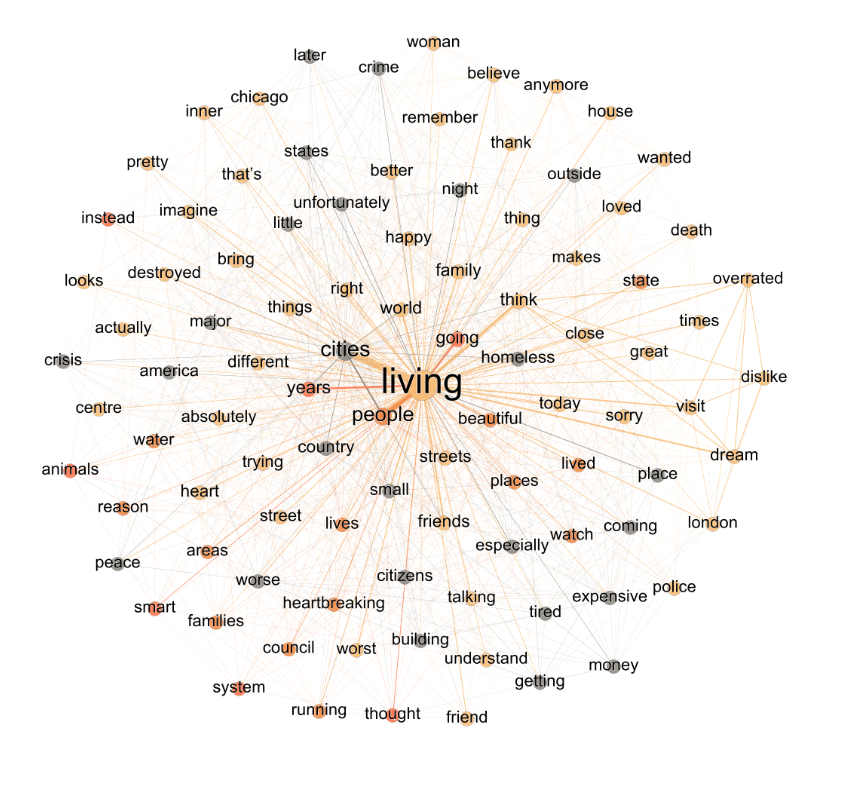 Homelessness. As we saw in the City Living interview with Gretchan and Robin  homelessness is something that people who live in cities think and talk about. The tweets we analysed talked about homelessness, tent cities, and lack of support for those who are homeless. Tweets also expressed frustration and anger at the growing number of homeless people living on the streets, while resources are spent on migrants. The failure of cities and governments to adequately address homelessness and provide shelters is criticised.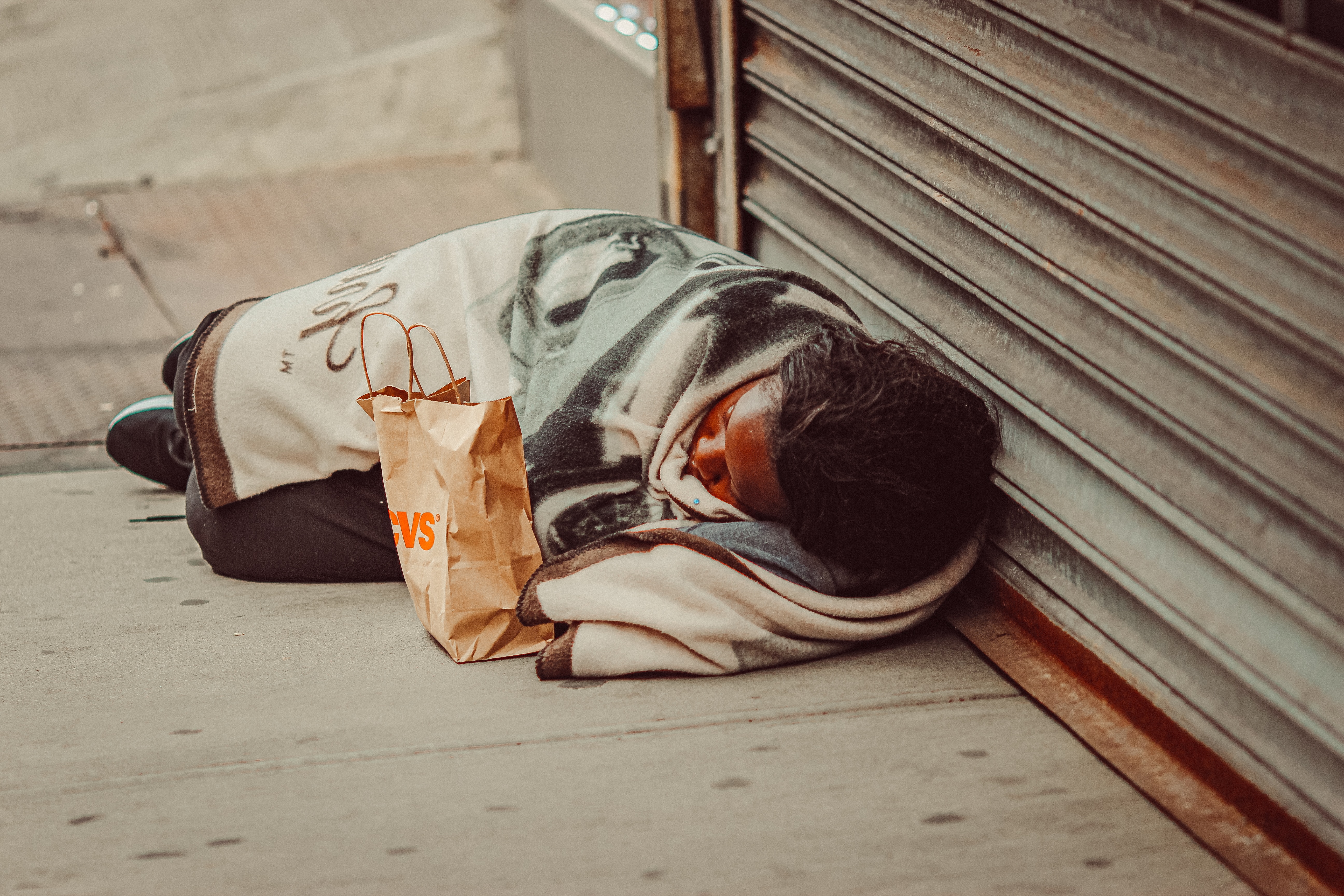 City Streets. Several tweets highlight issues of safety, disorder and crime impacting city streets. Concerns are raised about the lack of security and peace on the streets of many urban areas around the world. Problems mentioned include stores closing down, destroying businesses and high streets. People shared their worries about theft in city streets and also the rising number of people with antisocial behaviour hanging around on streets. Counterfeit goods and illegal street vendors were often seen as contributing to disorder and mentions inadequate law enforcement and authorities on city streets. 
As you can see from our analysis on global conversations about city living, topics evolve around a mix of positive and negative emotions attached to cities. These conversations reveal the complex and multifaceted nature of city living, both enabling and constraining the lives of its inhabitants. 
Here's a question to prompt you to reflect on what you have read: 
"How can cities balance the positive aspects of urban living, such as community connections while addressing challenges like homelessness and safety concerns on city streets?" 
— 
More info. 
You can find out more information about NICA's City of Longevity programme here. 
If you would like to join our Voice® community and help develop our City of Longevity programme you can find out more here. Voice® is a growing global community of extraordinary ordinary people who are our co innovation partners and a key partner in our City of Longevity innovations.